We Can Help You Find a Home
Mental Health Association Oklahoma staff members in Tulsa and Oklahoma City are here to offer housing solutions that fit your needs.
We can help you achieve housing if you are impacted by mental illness, homelessness, co-occurring disorders and if you have a disability. We are here to offer you a safe, decent and affordable place to live, just like we do for individuals, families, veterans, and transition age youth ages 18-25.

Click here if you are a supporter interested in learning more about our Housing First model
" Using our Housing First model we will provide you with an apartment as quickly as possible. Once we move you into housing, we have decades worth of evidence that proves we can help you increase your access to primary and mental health treatment, reduce substance use and connect you to services in the community, including job training.

Our goal is for you to improve your self-sufficiency, well-being and reintegrate you back into the fabric of our community. "

- Greg Shinn, Associate Director and Chief Housing Officer
Here's How Our Staff Can Help You
We're here to help provide you with our own housing solutions or to navigate the complex housing system across the community.
Apply for housing that meets your unique needs and preferences

Help you settle into your new home

Develop an individual plan of support that includes connecting to voluntary and flexible supports and services, such as socialization programs, counseling, case management, job training and more
Our Housing Options
We can offer you the following different types, styles, and locations of housing across the Tulsa area and in Oklahoma City to make an apartment your new home.
Permanent Supportive Housing
If you are impacted by mental illness and homelessness, we offer apartments at multiple locations where you can live independently in the community, and where we can provide you with on-site supportive services.
Our staff members will work one-on-one with you to support your goals, ensure you remain in housing, connect with vital services in the community and learn the skills to increase your self-sufficiency and well-being.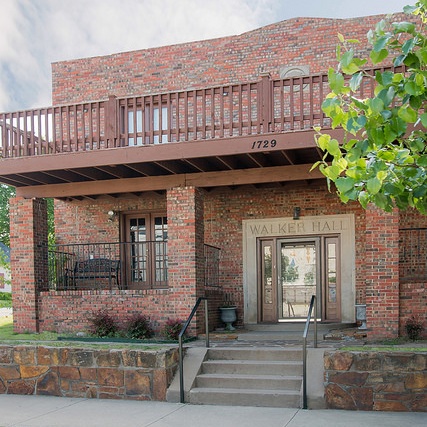 Transitional Living for Youth
Walker Hall in Tulsa offers 24-hour staffing for transition age youth impacted by mental illness and homelessness ages 18-25. These young people are often in transition from state custody or foster care and are at-risk of, or experiencing, homelessness.
Our Safe Haven program can provide you with 24-hour on-site staffing if you are impacted by mental illness, homelessness, or co-occurring conditions. Safe Haven is here to offer you short-term, transitional, and long-term housing options.
Affordable Market-Rate Housing
The Association also offers housing at affordable market rates for low to moderate income working households. We accept housing subsides to ensure affordability so that your family can plan for the future. By offering truly affordable housing the Association is working to stabilize neighborhoods and prevent additional homelessness.
Mental Health Association Oklahoma is committed to compliance with all federal, state, and local fair housing laws. Mental Health Association Oklahoma will not discriminate against any person because of race, color, religion, national origin, sex, familial status, disability, or any other specific classes protected by applicable laws. Mental Health Association Oklahoma will allow any reasonable accommodation or reasonable modification based upon a disability-related need. The person requesting any reasonable modification may be responsible for the related expenses.
Call or Email Our Housing Team
To find out if you or someone you know qualify for housing in Tulsa or Oklahoma City, call us at 918.585.1213 or 405.943.3700. You may also fill out the form below and we'll contact you soon.