Criminal Justice Initiatives
Evidence shows that people experiencing mental illness, substance use disorders and homelessness, are better served by treatment than punishment–and that Rehabilitation programs reduce recidivism. MHAOK's Criminal Justice Reform department works collaboratively to redesign current justice and health systems in Oklahoma. Our well-rounded advocacy strategies include trainings where mental health meets the justice systems, which includes topics such as stigma, accessing community resources, trauma and creating environments that allow for de-escalation.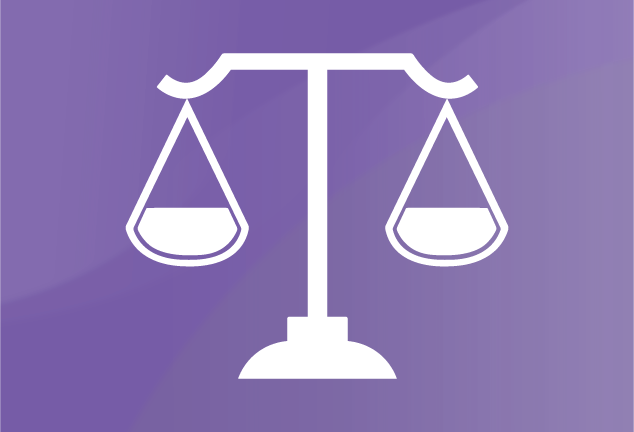 Justice and Mental Health Training Center
We create and deliver customized training for our community's criminal justice stakeholders. We help participants gain a greater understanding of the individuals we serve who are at higher risk of being justice-involved. The training provides instructions on how to present diversion options, connect to resources and have a disposition that bends toward treatment for mental illness and addiction. 
The FUSE/Bridge Program addresses the needs of individuals experiencing homelessness who find themselves repeatedly interfacing with criminal justice, emergency responders, and crisis services. We identify "super utilizers" using the FUSE (Frequent Users Systems Engagement) model and connect them with wrap-around services using the Housing First model to significantly reduce the community's emergency systems costs.
Special Services Docket, Tulsa
The Special Services Docket allows individuals affected by mental illness, substance use and homelessness, who have committed low-level municipal offenses, to be paired with a case manager in place of serving jail time and/or paying the fees and fines associated with their offenses. After successful completion of the program, participants often have charges dismissed, fines, fees and court costs suspended and, when appropriate, court records expunged.
The Special Services Docket is a partnership between MHAOK, the City of Tulsa Municipal Court and other service providers.
Schedule a Special Services Docket Tour
We are here to help you navigate community resources and mental health services. We can provide you with information and resources related to mental health and homelessness, including how to access services, support programs and more.