The Association's Housing Program addresses the issues of homelessness and lack of affordable housing by utilizing the Housing First model to help vulnerable individuals achieve housing and support them on their journeys into recovery and out of poverty. Housing First is a national, evidence-based model that has been proven to be the most successful way to end homelessness. This approach recognizes that individuals can best address personal challenges and pursue self-sustainability when the safety, security and stability of a home have been established. Additionally, Housing First is rooted in the theory that client choice is valuable in both housing selection and supportive service participation and that exercising that choice increases the likelihood that individuals remain housed and enjoy an improved quality of life. View the Housing Fact Sheet* Housing Fact Sheet* here.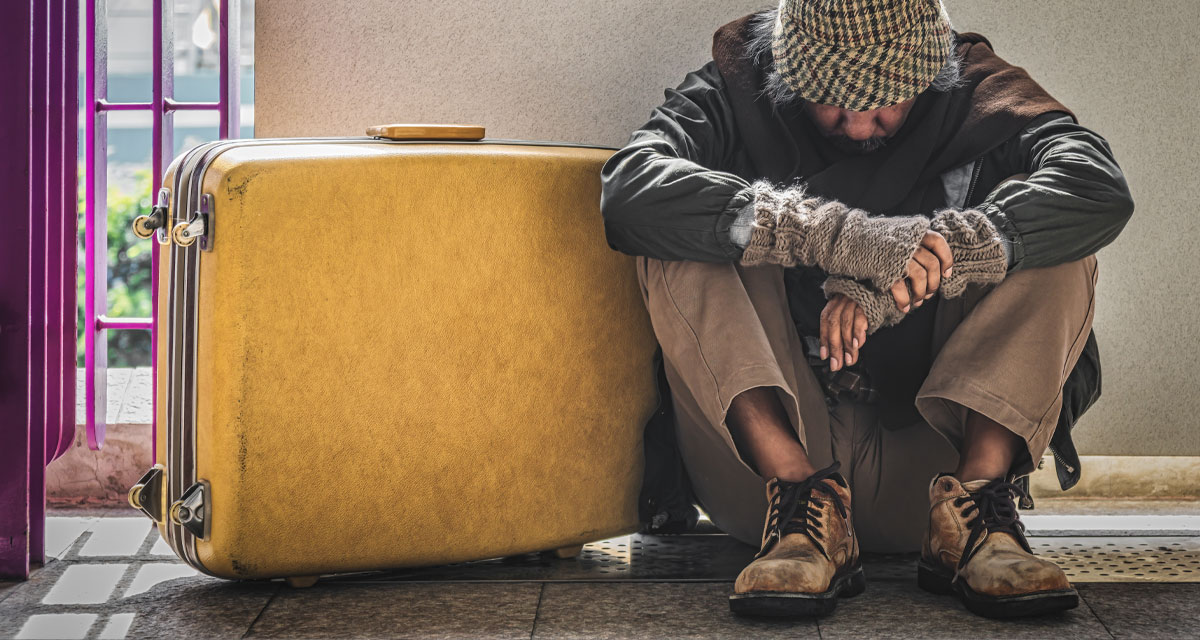 MHAOK's Threefold Housing Mission
1) Provide access for individuals experiencing homelessness.
2) Prevent additional homelessness by offering truly affordable housing to families and individuals with the greatest need.
3) Help preserve the community's affordable housing stock that is at risk of redevelopment, which could displace low-income households and further price them out of the market.
We connect tenants with a variety of programs and partnerships to provide supportive services that address their needs. The ultimate goal is for the tenant to remain housed, achieve greater self-sufficiency and reintegrate into the fabric of our community.
Mixed-Income, Mixed- Population Model
We use a low-density, scattered-site approach to end homelessness. This means that 25-30% of our units are dedicated to individuals impacted by mental illness, homelessness and/or disabilities.
Public-Private Partnerships Model
Our public-private partnership model leverages funding from a variety of sources for purchases of affordable housing in the community. Essentially, we use public dollars to raise private dollars, as well as the reverse. It is critical to have all sectors investing in affordable housing to end homelessness. Some of our funding streams on the public side are used for capital to be invested for acquisition and rehabilitation. We also have resources that enable us to mirror this on the private side.
Over the past quarter century, the Association has conducted capital campaigns to raise public and private money and leverage other resources back to the community. Our largest capital campaign, "Building Tulsa, Building Lives" went on to surpass its goals by raising $54 million to purchase 1,127 additional units of housing in Tulsa. This preceded our $12 million "Building Oklahoma, Building Lives" capital campaign, which expanded our Tulsa presence and initiated affordable housing for Oklahomans impacted by homelessness and mental illness in Oklahoma City. 
Permanent Supportive Housing
Our Metropolitan Apartment Program – Long-Term Supportive (MAP-LTS) features scattered-site apartments for individuals who can live independently in the community when provided supportive services. Our MAP staff members build trust and lasting relationships with our tenants, walking alongside them as they connect to community services and continue on their path to recovery.
MAP now offers its MAP Auxiliary program promoting working with families, prevention and Women in Recovery, along with current participants who have become more independent and require fewer services. The program's objectives include establishing housing stability and increasing income, skill level and self-sufficiency.
At Walker Hall Transitional Living Center, we offer 24-hour staffing for young adults ages 18-25 impacted by mental illnesses who are experiencing homelessness. Walker Hall promotes the life-skills development needed to help tenants successfully move into permanent housing within two years.
We offer "market-rate payers" affordable independent-living apartments with the benefit of a landlord and staff who understand our tenants' unique needs.
Build the Bridge of Trust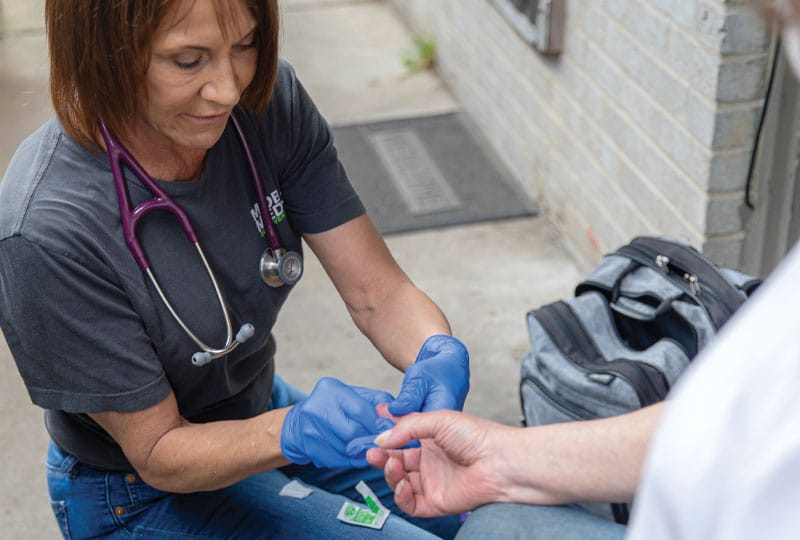 We have Oklahoma's only Street Outreach team, which goes out to those experiencing chronic homelessness to build relationships with vulnerable individuals, offering mental health services, employment support, and housing support. Our wraparound services and community partners extend help to individuals seeking employment, medical and mental healthcare attention, as well as assistance in navigating the mental health system and benefits applications.
In addition to, and often in conjunction with Street Outreach, our Street Medicine Team provides primary patient care for our tenants, as well as for unhoused individuals. Participants have access to a primary care provider, case managers, mental health assistance, prescription assistance and support from MHAOK's staff and programs.
MHAOK works to divert individuals from the justice system by connecting them to a wide array of social services and prevent future law enforcement responses. We collaborate with local law enforcement and security personnel to limit ticketing and incarceration by securing immediate, on-site assistance for people experiencing homelessness.
Our Metropolitan Apartment Program, Long-Term Support (MAPS-LTS), features scattered-site apartments for people who can live independently in the community when provided supportive services. Once people move off the streets and into our housing, our professional staff members build trust and lasting relationships with our new tenants as they walk alongside them on their path to recovery and community reintegration.
Wraparound services are a key component of our housing support. Case Managers check in with tenants, provide ongoing needs-assessments and help tenants avoid more intensive interventions, helping to ensure greater success. These services allow for sustained stability while working toward increased income, skill development and self-sufficiency.
Our Peer Support Specialists work closely with Case Managers to support program participants and provide insight into maintaining a strong, successful recovery. Our most vulnerable tenants impacted by mental illness are connected with a Program of Assertive Community Treatment (PACT) of a psychiatric unit, but within the comfort of their own home.
*Mental Health Association Oklahoma (MHAOK) is committed to compliance with all federal, state and local fair housing laws. MHAOK will not discriminate against any person because of race, color, religion, national origin, sex, familial status, disability or any other specific classes protected by applicable laws. MHAOK will allow any reasonable accommodation or reasonable modification based upon a disability-related need. The person requesting any reasonable modification may be responsible for the related expenses.
We are here to help you navigate community resources and mental health services. We can provide you with information and resources related to mental health and homelessness, including how to access services, support programs and more.