Street Outreach and Rapid Response
At MHAOK, our goal is to give people experiencing homelessness, and their families, an opportunity to start new lives. We provide mobile street outreach to individuals and families experiencing homelessness. To ensure people stay connected with our services, we work together with law enforcement and security personnel to limit ticketing and incarceration.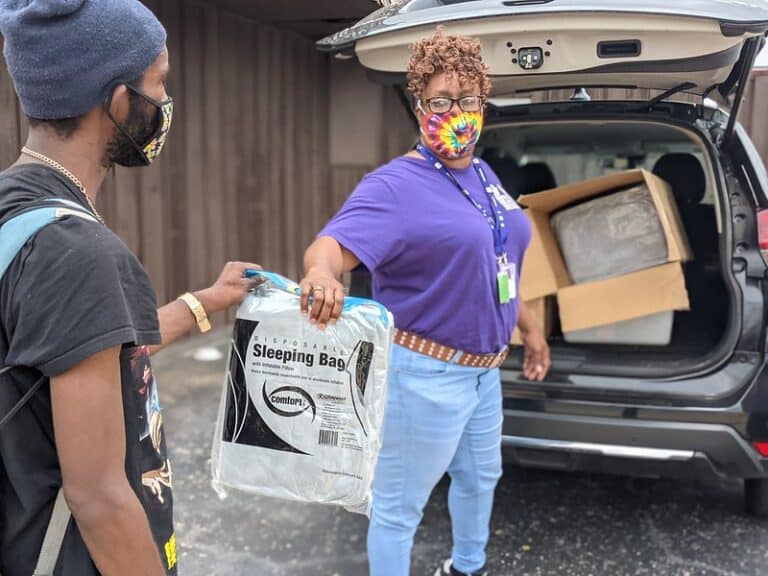 The Street Outreach and Rapid Response Team is a collaborative initiative that sends team members out to the streets of Tulsa and Oklahoma City to build relationships with vulnerable individuals experiencing chronic homelessness and offer mental health services and housing support. (Chronic homelessness means being homeless for more than one year or experiencing at least four episodes of homelessness in the past three years.) MHAOK's wrap-around services and community partners extend help to individuals seeking housing,  employment, mental and medical healthcare and more.
Complete a form below and our team will respond as soon as possible. These forms are designed for public use and reporting with law enforcement and security agencies.
We are here to help you navigate community resources and mental health services. We can provide you with information and resources related to mental health and homelessness, including how to access services, support programs and more.