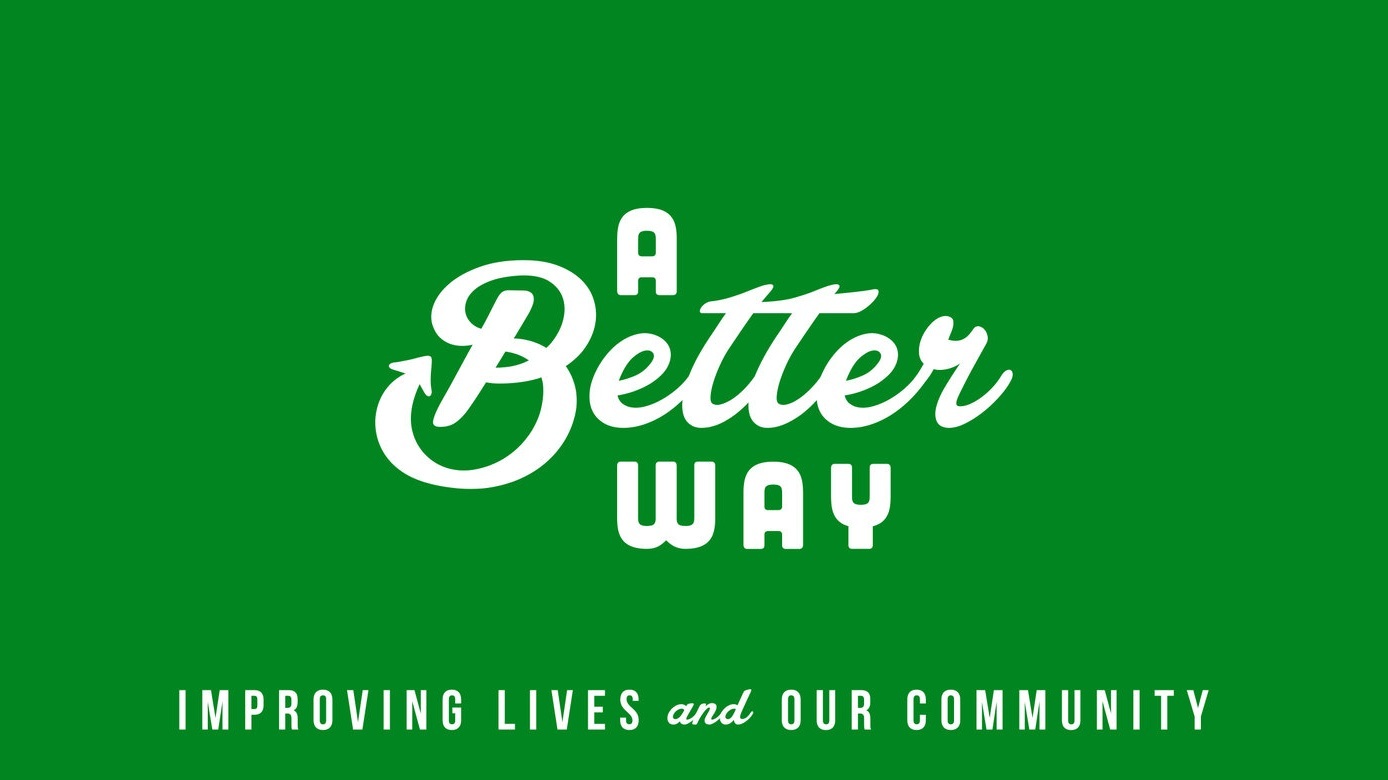 How It Works
Inspired by a groundbreaking employment program in Albuquerque, New Mexico, A Better Way Tulsa offers real change by …
(1) Giving people experiencing homelessness who panhandle an alternative to panhandling three days a week.
(2) Paying no less than six participants a day's wages to beautify our community during each service day.
(3) Connecting participants with life-changing services in the community, such as housing, mental health and addiction treatment, and other more sustainable employment services.
When Does it Operate?
The A Better Way van is in operation three days a week. Mondays and Fridays are randomized pick-ups, with the van starting its journey at 7 a.m.
On Wednesdays at 8 a.m., a designated pick-up will be available at Denver House, 252 W. 17th Pl. Look for the green A Better Way sign!
A Better Way Tulsa was made possible through a collaboration between the City of Tulsa, Tulsa Authority for the Recovery of Energy (TARE), Mental Health Association Oklahoma, Tulsa Area United Way and the Maxine and Jack Zarrow Family Foundation.
Want to Help?
Your gift to Tulsa's A Better Way initiative helps give people impacted by mental illness and homelessness an alternative to asking for pocket change on street corners.
Want to give now on your phone? Text "ABW" to 898211.
The Community Service Council is also accepting and managing online donations for A Better Way. Remember to include "A Better Way" in the designation field. Just click this super-cool donate button to make a difference.
Purchase Your A Better Way Tee
Wear this A Better Way tee and show how much you want to give Oklahomans a better way to start a better life in recovery!
Watch the Channel 8 A Better Way Video
A Better Way One-Year Anniversary Celebration
On March 7, 2018, officials from the City of Tulsa, Mental Health Association Oklahoma and the Tulsa Area United Way launched the innovative A Better Way program. On March 8, 2019, the program celebrated its one-year anniversary with Mayor G.T. Bynum, its many participants and the employers who offered them more sustainable employment.
Mayor Bynum said, "We've now shown that cities all over America can take this program, plug it in their cities and make a positive change for the people who live there. And that will happen because of the work that people did here in Tulsa over the last year to prove that."
Each of the eight participants who worked on the crew the day of the celebration were recognized for taking the first step towards recovery and self-sufficiency with a gift from Bank of America. Participants were presented with a business-style backpack containing items essential to successfully gaining employment.

Bank of America has long supported Mental Health Association Oklahoma and its mission to end homelessness and this gift directly supported the participants in their journey to transform their lives.
A Better Way Achievements
802 participants (unduplicated)

248 employers were provided with education about A Better Way

66 participants secured full-time competitive employment

14 participants moved from the streets into a safe place to live

21,520 pounds of refuse has been cleaned up from city parks, according to City of Tulsa service project management.
Results for March 7, 2018 through March 5 , 2019