Altamont's Grand Reopening
Come Tour Altamont
Mental Health Association Oklahoma is pleased to complete its $2.7 million renovation of its 1930s-era Altamont Apartments. Please join us for the Altamont's Grand Reopening, May 7 at 10 a.m. at 12 East 12th Street in downtown Tulsa.

"We hope that everyone joins us in the enjoyment of the reopening of Altamont," said Mike Brose, the Assocation's CEO.
The Altamont renovation began in late April 2018. It was made possible through a mix of public and private funding.

Tulsa Mayor G.T. Bynum said of the renovation, "I view Altamont as, really, a key part of our overall work in reducing homelessness in Tulsa. The City of Tulsa is trying to do our part with innovative programs like the A Better Way program and the Sobering Center. But we also recognize that there are true housing issues that we can assist with.
"We're proud to be a partner from a funding standpoint on the Altamont Apartments. We believe that it'll help get many of our neighbors off the streets and into the kind of housing and support services that they need to get back on their feet. So we're really proud to be partners in this with a number of other very crucial agencies."
The Altamont renovation is one of the first National Housing Trust Fund projects in the United States. It included the installation of Altamont's first elevator. It also includes new historically-appropriate windows and new and renovated bathrooms and kitchenettes.
Altamont is staffed 24/7 by caring people who understand the unique needs of Altamont tenants who have started new lives in recovery -- tenants just like Frank Horn.
"I'm totally surprised at what's been going on at Altamont," Frank said. "I moved here April 3, 2008 and then it seems like it just gets better and better here … It's a wonderful thing and I'm glad I'm here at Altamont."
The Association would like to thank the City of Tulsa, the Oklahoma Housing Finance Agency, the U.S. Department of Housing and Urban Development, the Oklahoma Department of Mental Health and Substance Abuse Services, the Tulsa Area United Way and all of our partners and supporters. Without your belief in our mission and programs, many more people would be homeless in Tulsa and the Altamont Apartments would not be possible.
May 7th Altamont Walking Tour Guide
1 Staff Offices
Staffed 24/7, the Altamont office was renovated to improve functionality and make the front desk more inviting.
2 Dining Room
The dining room was repainted, the floor refinished, new ceiling tiles installed and furniture refreshed, including a donated pool table. The existing bathroom was renovated to meet Americans with Disabilities Act standards.
3 Exterior
The installation of the new windows and removal of the old window air-conditioning units have dramatically improved the appearance of the building. The windows are custom manufactured to restore Altamont's historic appearance and are energy efficient. Due to fire safety improvements, the exterior fire escape, wiring and conduits were removed de-cluttering the facade. Altamont's first generator will be installed on the newly-poured concrete pad.
4 Activity Room
New furniture will be provided as a part of the renovation.

5 First Elevator
The newly-installed elevator required the reconfiguration of apartments on three floors. It better serves tenants with limited mobility, and tenants can more easily access the floors.
6 Improved Homes
Each unit now has its own bathroom and kitchenette. Three units, one on each floor, were made accessible for people with disabilities. All units will receive new furniture purchased at a discount from long-time supporter Snow's Furniture, including a bed, bedding, chest, table and chair. Funding for the furniture was generously donated by the Charles and Lynn Schusterman Family Foundation.

Renovation By the Numbers
Project Funding
Estimated total renovation costs $2.7 million

$972,000 provided by the City of Tulsa using HUD HOME funds for affordable housing

$999,979 was provided by OHFA using National Housing Trust Funds (NHTF) for affordable housing for extremely low-income persons.

The balance of the funding was provided by Mental Health Association Oklahoma.

This is one of the first NHTF projects in the US and the first project nationally to be provided an operating reserve ($350,000 awarded by OHFA for use post-construction).
Timeline and History
Renovation began in late April, 2018 and ends May, 2019

Property acquired by the Association in 2004, was built in 1930

Pre-renovation: 41 units, post renovation: 39 units, all for extremely low-income persons, below 30% of AMI, for 40 years after project completion

This project prioritizes disability access and preservation of affordable housing for people with disabilities who have experienced homelessness.
Renovation Highlights
Installation of the building's first elevator-providing access for people with mobility impairments to the upper floors (HOME/MHAOK funded)

New historically-appropriate windows (HOME/MHAOK funded)

Mechanical, electrical and plumbing upgrades (NTHF/OHFA)

New and renovated bathrooms (NHTF/OHFA funded)

New and renovated kitchenettes (NHTF/OHFA funded)

New central air, electrical and mechanical upgrades (HOME/MHAOK funded)

A sprinkling system (HOME/MHAOK funded)

Renovated office area and foyer (MHAOK) funded)

The renovation also includes accessibility improvements, fire and life safety upgrades and new paint throughout the interior.
Arrange News Media Interviews
We are available to assist media professionals cover topics related to mental illness and recovery, suicide prevention, affordable housing development, criminal justice reform and homelessness.
If you are a member of the media, please contact Matt Gleason at 918.527.0414, or email mgleason@mhaok.org. For immediate response, do not hesitate to send a text message to Matt on nights and weekends.
About Mental Health Association Oklahoma
To learn more about who we are, visit our Association Overview.
See Compassionate Reporting Tips for Reporters
Need tips on how to report on mental illness, substance use, suicide and homelessness? Check out this helpful Mental Health Association Oklahoma "Compassionate Reporting" tip sheet.
The #SeeMe Campaign
We are challenging Oklahomans to NOT see dehumanizing stereotypes.
The #SeeMe campaign challenge is simple. See people for their humanity.

Give today to support this mission.
Watch Jose's #SeeMe Video
Jose Vega shares what it was like experiencing homelessness in high school. Then, he gives encouragement to young people who may not have a home, but that doesn't mean they aren't extraordinary people.
See All #SeeMe Stories & Videos
Before we get to Jose's Q&A, we need you to make a generous donation today. Your gift will help people who need a second chance at a new life in recovery.
Q: Share a little background about yourself.
I was born and raised in Tulsa, Oklahoma as a son of immigrants. My family moved here in the '90s from Mexico. I grew up here in Tulsa. I went to Webster High School, graduated, went off to Tulsa Community College, did two years and then graduated with a bachelor's in Health Administration from the University of Phoenix. And now I work as the program director for Oklahomans for Equality.
Q: Tell us more about your role at Oklahomans for Equality.
Oklahomans for Equality seeks equal rights for LGBTQ+ individuals through advocacy and education programming here in the state of Oklahoma. As we know, here in Oklahoma we still don't have LGBTQ protection. Hate crime, employment, housing and public accommodation -- that's a lot of advocacy that we do. We are the seventh largest LGBTQ community center in the world and it's amazing that it's located here in Oklahoma.
Q: Can you tell us about the challenges you personally faced in the aftermath of revealing that you are gay?
A: Yeah, at the age of 14 I started feeling things, attraction towards other guys and male figures. I wasn't really sure and I didn't know any other individual who was going through this. I was afraid. And growing up, I always heard homophobic slurs or, "I'd rather have a murderer or a thief, then a gay son," and certain things like that. And so that really put me deeper in the closet and afraid of, "OK, if this is gay, then that's what I am and that's not what my family wants." It was a very Catholic family and culture as well. I was very afraid, but I came out at the age of 15 and my family didn't accept it, so I was kicked out and left with only the clothes on my back.

Q: Can you walk us through how frightening that was for you?
A: I knew how the system worked, how foster care worked, how the shelters worked that I tried at all expense to avoid all of that. I knew that my ability to make my own decisions was going to be very limited. And I didn't want to be perceived as vulnerable or as a "poor child." No. I wanted to sho w that I can do it and be strong. So I couch-surfed my way through high school. There were times where there was no couch or roof over my head. I decided to just sleep under the bridge next to my high school. I carried a backpack with me. When I had a chance to wash my clothes and hang it up so it can dry, I did it. So t hat was my way through high school.
Q: What did you do when someone found out you didn't have a home?
A: So people looked at me a little bit different after they found out. I felt like I was getting special privileges or special treatment. Things that they would say would kind of rub me the wrong way. I challenged them as well to believe in me, to see me more than just, "Oh, where is he going to find his next meal? Or where is he going to b e going after school?" No, I wanted to show them that I was a hardworking student. I was also a hardworking employee because I worked at Reasor's as a sacker back then. I was a volunteer at school as well, helping out newcomers. So, we had a lot of youth, a lot of kids who would come in as immigrants. English wasn't their language and so I was their guidance. I'd say, "This is how we get lunch. This is your first class, your second class and so forth." I'd introduce them to friends. I worked a lot with new kids who were moved from different high schools as well. I was a newcomer myself because I went to all Catholic schools until I went to Webster High School in the 10th grade.

Q: What were some of the tough choices you had to make back then?
A: I knew I needed to graduate as a sophomore in high school. Being homeless, going through trauma and going through everything that I was going through that year, I said, "Either drop out of high school and get to work in the real life and just find your next meal. Quit living outside under the bridge. Quit trying to find your next couch. So, either I need to graduate early or drop this and go to work because I need to make a living."

Q: Who were some of the people who really supported you during this time?
A: My high school counselor helped me a lot. She showed me that if people see you a certain way, just avoid that look and continue showing them that I'm not vulnerable, I can still make it. I'm a hardworking student and employee and I'm much more than "a homeless youth." That is why I go out into universities and talk to future counselors because I believe that she saved my life. She's the only one who never saw me differently, who gave me encouragement, showed me that I have the same opportunities. She helped me graduate early. So from being a sophomore, I went straight into senior year, but I had to pay $400 to go to summer school. If you needed it, summer school was free but if you didn't, you had to pay. And so I mowed lawns, I cleaned houses, I walked pets, I did whatever I could do to get more money and pay that off. Then from summer school I went straight into my senior year of high school.
Q: What what would you say to someone who is experiencing what you did, right now?
A: One piece of advice that I would give to somebody who is going through homelessness is, "You're more than that. Don't give up." There are lots of opportunities and a lot of good people in this city and this state that I've met who want to help and are eager to give back. When there's this extended hand, take it and just know that it's pure heart. That's somebody who wants to help. It gets better. At first, you may be kneeled on the ground, tired and wanting to give up, but no, just stand up, brush it off. And, you know, sticks and stones may break our bones, but words will never hurt. And all of these words and criticism and thoughts, they won't hurt us, they just make us stronger."
Q: So you've been seen as many things in your life. What do you want people to see you now?
Coming out as a gay man, I wasn't accepted by my family because religion and culture. In Hispanic culture, it's a lot of machismo. Men are outside working and doing things, and the women are stuck in the kitchen cleaning and cooking -- and that's not right. Right now with the activism work that I do, I try to break those barriers and try to have equality in all aspects in our culture.
I'm more than just a gay man. I am an activist. I'm a community member. I'm a son. I'm a leader. I'm more than my identities. We all have more than just who we are. We're all of this. I'm a Latino, gay, well-mannered, educated, family member, loving, supportive, just kind-hearted individual. And I want to be all of those other ones. Not just, "Oh, that's the gay Hispanic man who suffered homelessness." No, I'm more than that.
Q: How can people contact Oklahomans for Equality?
For all LGBTQ individuals, if you are needing help, if you need a free counseling service, if you are needing free HIV or syphilis testing, whatever it is that you need, you just need some support or lawyer, due to discrimination, LGBT issues, please contact the Center at (918) 743-4297 or www.okeq.org.
Walker Hall Transitional Housing
Who We Are
Mental Health Association Oklahoma's Walker Hall transitional housing is for young adults who have overcome homelessness, have a serious mental illness and, in some cases, are in transition from state custody or foster care.
Our participants have unique service challenges because they are too old for child services, but are often not ready or eligible for adult services. Individuals who experience mental illness and homelessness at this time in their lives do not have the same social supports as other youth and are usually on their own. Furthermore, many of them do not have the skills needed to secure employment and housing.
Despite the many challenges they face, these young men and women are motivated to learn the daily living skills necessary to obtain independence within a limited time frame based on their unique needs and progress.
What We Do
We provide a structured setting in which our participants follow a daily schedule and work collaboratively in order to learn daily living skills, strengthen interpersonal relationships, and encourage productivity in the community.
Our staff work one-on-one with participants to develop an individualized Housing & Care Plan, set concrete and achievable goals based on the individual needs and interests, and identify steps to achieve those goals.
Who Qualifies for Admission?
Qualified applicants must:
· Be 18 to 24 years old,
· Be street or shelter homeless immediately prior to intake,
· Meet the HUD definition of disability due to serious mental illness (as documented by a licensed mental health care professional)
· Have the ability to learn and practice daily living skills necessary to obtain and maintain permanent housing.
Quick Facts
Walker Hall transitional housing is staffed 24-hours a day, 365 days a year.

We provide participants with all necessary supplies and facilities to meet basic needs, such as meals, grooming and hygiene, laundry facilities, and linens.

Participants who have an income or obtain an income while living at Walker Hall are required to pay 30 percent of their gross income in monthly rent.

The ultimate goal is for our Walker Hall participants to remain on their path to recovery as they work towards achieving greater self-sufficiency, long-term housing, employment and/or education, and financial stability.
Contact Our Team
If you would like further information or you would like to make a referral, please contact us at 918-585-1213 or via this contact form.
How to Cope with Weather Anxiety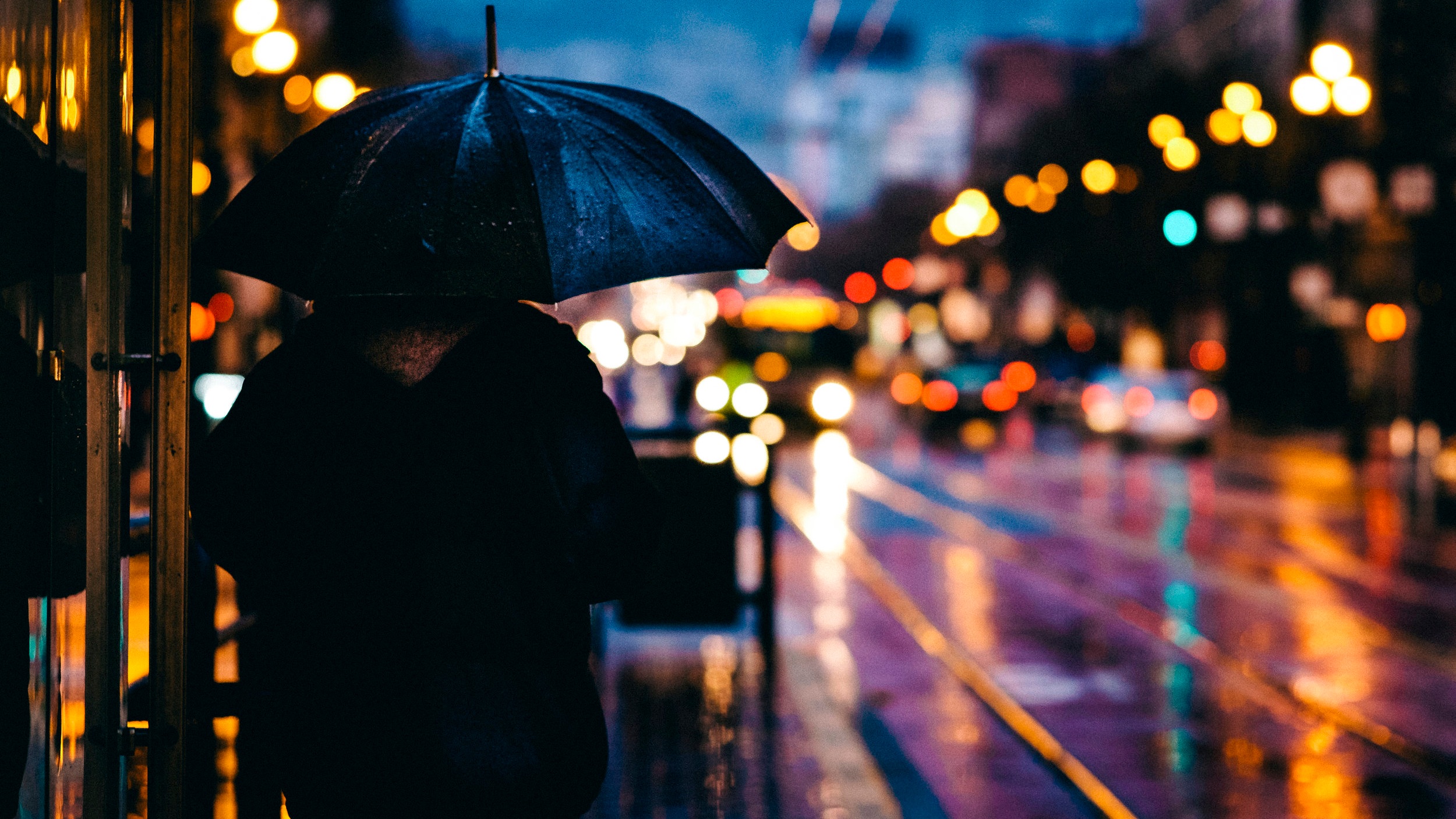 Learn How to Calm Yourself
There are several ways to help calm yourself as a result of storm-related anxiety
Strive to maintain your usual routine, including eating and sleeping patterns;

Physical activity, including exercise and chores, can help focus your energy productively;

Limit intake of alcohol and caffeine;

Take "time outs" periodically for relaxation, meditation, and stress relief;

Deep breathing and visualization exercises can help to calm and manage stress.

When severe weather threatens, monitor weather changes through reports from local media outlets. If this increases your anxiety, you may choose to ignore weather reports entirely and focus on a more calming experience.

Perhaps the best way to deal with weather-related anxiety is to plan for it and have a safety plan in place.

For young children that struggle w/ weather anxiety, limit their exposure to weather and news reports, especially those that focus on images of tornadoes and storm damage. Young children especially don't differentiate between something that happened close to home, versus far away. They also often have a hard time differentiating current events versus things that happened in the past.

Instead, focus on favorite activities to help children refocus their attention elsewhere -- like reading a story together, working on an art project or playing a game.

Download this helpful document designed for parents to help their children deal with weather anxiety.
Counseling & Helpline
Mental Health Association Oklahoma's SunBridge program provides screening and a limited number of counseling sessions at no charge to qualified low-income residents. Call us at 918-585-1213 or email us at info@mhaok.org.

Additionally, any Oklahoman can call 2-1-1 and ask about counseling and mental health resources available in their community.

The Disaster Distress Helpline, 1-800-985-5990, is a 24/7, 365-day-a--year, national hotline dedicated to providing immediate crisis counseling for people who are experiencing emotional distress related to any natural or human-caused disaster.
Weather Anxiety is Real Podcast
On this episode of the Mental Health Download, we take on weather anxiety. First, our host, Matt Gleason, talks with Tulsa meteorologist Jon Haverfield. Jon grew up battling weather anxiety but overcame it to the point he chases tornadoes for a living. Then, Matt interviews Julie Summers, who serves as Mental Health Association Oklahoma's Director of Outreach and Prevention. Julie offers helpful tips to cope with weather anxiety and gives insight into responding to the needs of people in the aftermath of a tornado.
What is the Special Services Docket?
The Special Services Docket is a partnership between the City of Tulsa Municipal Court, Mental Health Association Oklahoma and other service providers. Special Services Docket allows individuals affected by mental illness, substance use, and homelessness who have committed low-level municipal offenses to be paired with a case manager in lieu of serving jail time and the usual fines and fees associated with their offenses. After successful completion of the program, the participant often has charges dismissed and/or fines, fees and court costs suspended and, when appropriate, court records expunged.

Bob Garner was instrumental in creating the docket and serving as lead prosecutor for participants in the docket. As a city prosecutor he saw first-hand the criminal justice cycle that participants were part of and wanted to make changes to help individuals be successful. Though Bob has retired from the docket, his legacy lives on through the Robert H. Garner certificate, which is given to graduates of the docket and pays homage to Bob's service and creation of the docket.
Schedule a Special Services Docket Tour
What are the Rules?
The program is designed to minimize barriers to participants, asking they follow three simple rules:
1. Attend – Attend court once a month for 6 months
2. Behave – No violations of any municipal, state, or federal laws
3. Communicate – Stay in good communication with your service provider, attend and participate in phone calls or meetings as well as ensure to make appointments made on your behalf with other specialty providers.
What are the Participant's Challenges?
72% — Mental illness

58% — Experiencing Homelessness or Unstable Housing

46% — Substance Use

35% — Co-occuring
Participants are Connected with…
59% — Counseling/Mental Health

35% — Transportation

35% — Food

35% — Housing

26% — ID

19% — Income

17% — Other
What do Participants Say?
"It gave me an incentive to stay out of trouble and jail. Prevented me from getting in worse trouble."
"The best part was the fact that someone cared about helping me and took time out of their life for me."
"It helps people learn and grow from their mistakes. It helped me grow as a person, become more honest."
"The best part of the program was the opportunity. I was homeless and now I have a home."
"The most helpful part was not having to pay my fines. It's a rotating thing if you can't pay fines - you go to jail."
Justice and Mental Health Training Center
This program is designed to customize training for various criminal justice stakeholders. The goal is to help the disciplines understand a greater perspective of the individual who is or at risk to be justice involved and interact to most effectively provide options for diversion, connection to resources, and a disposition that bends towards treatment not punishment for mental illness. Topics covered include mental health, substance use disorders, stigma, trauma, accessing community resources, and creating environments that allow for de-escalation.
CLEET Certified Security Guard Training
Click the link below to register for upcoming training. Trainings are free, qualify as 4 hours (2 of mental health), and will include a block of training with the Tulsa Police Department's Crisis Intervention Team (CIT) certified trainers.
For more information, download a flyer here.
Areas of Training
Mental health

Substance use disorders

Stigma reduction

Trauma

Active listening skills

Stress Management

De-escalation techniques

Accessing Community Resources
Trainings Available for…
This training can be applicable and customized to many disciplines:
Security Officers

Probation and Parole Officers

Judges

Defense and Prosecution Attorneys

Court Staff

Detention Officers
Mental Health Assistance Center
Call our free Mental Health Assistance Center and we can provide you with information and resources related to mental health and homelessness, including how to access services, support programs, and more.
Contact us anytime Monday-Friday, 8:30 am-5 pm or leave us a voice message after hours and we will return your call.
We are here to work with you to help navigate through the mental health and homelessness systems!
Phone: 918.585.1213 and 405.943.3700
Email: info@mhaok.org
How to Arrange News Media Interviews
If you are a member of the media, please visit our News Media Resources page.

Related Contact Information
Tulsa Headquarters
5330 East 31st Street, Suite 1000
Tulsa, Oklahoma 74135
Phone: 918.585.1213 and 405.943.3700
Fax: 918.585.1263
Business Hours: Monday-Friday 8:30 a.m.-5 p.m.

Oklahoma City Headquarters
400 North Walker, Suite 190
Oklahoma City, Oklahoma 73102
Phone: 918.585.1213 and 405.943.3700
Fax: 918.585.1263
Business Hours: Monday-Friday 8:30 a.m.-5 p.m.
Submit a Question to Our Team
Homeless Outreach and Rapid Response
What We Do
We provide mobile street outreach in Tulsa to individuals and families experiencing homelessness. In addition, we work with law enforcement and security personnel to ensure people stay connected to services and avoid being ticketed or incarcerated. Our ultimate goal is to give people experiencing homelessness, and their families, an opportunity to start new lives.
Notify Our Homeless Outreach & Rapid Response Team
Click the button below to fill out a Homeless Outreach & Rapid Response form. This form is designed for a mix of public use and reporting with law enforcement and security agencies. Once you fill it out, our team will respond as soon as possible.
How It Works
The Homeless Outreach and Rapid Response team began in April 2017. It is a collaborative initiative that sends team members to search the streets of Tulsa and offer to help find homes for people experiencing chronic homelessness. Chronic homelessness means being homeless for more than a year or experiencing at least four episodes of homelessness in the past three years.
After individuals successfully obtain housing, the Association's wrap-around services, and those of our community partners, extend to helping individuals find employment, receive mental and medical health care attention, or apply for other benefits.

Many people experiencing homelessness are suspicious of help at first, but team members build relationships with these vulnerable individuals and help people who are willing to accept it.
Initiatives
Rapid Response Diversion
On February 11, 2019, we began providing Tulsa law enforcement and security immediate, on‐site assistance for people experiencing homelessness. We want to divert them from the justice system and begin connecting the individual to a wide array of social services to prevent future law enforcement responses.
Operation Direct and Connect
Intensive nine‐day project with Tulsa Police Department to educate and provide linkage to services for individuals experiencing homelessness, primarily located in unsheltered encampments.

Pop-up Resource Clinic
The pop-up resource clinic is a collaboration between Tulsa Fire Department and Mental Health Association Oklahoma, focusing on those who are unsheltered in different areas of Tulsa County. We utilized teams from Tulsa Fire Department CARES, Mobile Medical Intervention Team, A Better Way, and The Merchant.
Coordinated Street Outreach
The coordinated street outreach team goes out every Tuesday from 8:30 a.m. to 4 p.m. reaching out to people living on the streets of Tulsa County. We provide a variety of services and connect people to providers in the community.
Suicide Prevention Training
Mental Health Assistance Center
Referral & Counseling
Connecting People to Mental Health Services
Prevention means moving upstream from a potential mental health crisis. Diffusing a problem and helping individuals or families connect with resources can offer relief and hope. Exploring options for support and services helps people build strength and resilience. This is at the heart of our SunBridge Referral & Counseling program: Screening, referral, and pro bono counseling.
Community Referral Line
For many people, finding mental health information and connecting with services is daunting. Seeking counseling, support groups, and other services requires navigating a complex network of community resources.
Our free resource referral line provides one-on-one customer service to help find the best referral option for each individual or family member in need.
This includes how to access services, our support, and recovery program, along with housing, opportunities for free mental health screenings, and more. We're here to work with you to help navigate through the mental health system!
Call us Monday-Friday, 8:30 am-5 pm 918.585.1213 or 405.943.3700. You may also email us info@mhaok.org.
Pro Bono Counseling
Linking People with Licensed Mental Health Professionals
The pro bono aspect of the SunBridge program assists individuals who are in need of counseling services, but may be uninsured, underinsured or unable to afford their insurance co-pay. The program provides consultation, screening, and referral. If services are deemed appropriate, we match them with a therapist in their area.
We assist people with recent losses or transition difficulties on a short-term basis. It is not designed to serve people living with chronic or severe mental illness. This can include individual therapy for adults, family therapy, marital counseling, grief counseling or parental consultation.
Who provides SunBridge services?
Therapists from a variety of disciplines donate their time to make SunBridge possible in Oklahoma. Each professional has indicated areas of expertise so that the most appropriate match can be made with a therapist.
Who is eligible for SunBridge services?
Participation is based on family income and current extenuating circumstances that would affect the ability to pay for mental health services out of pocket. Eligibility will be discussed during the initial phone consultation for SunBridge services.
How We Can Help
If you or someone you care about needs help, contact us to get connected with a trained and caring professional. Our pro bono counseling program, SunBridge, assists people in need of counseling services but may be uninsured, underinsured or unable to afford their insurance co-pay.
How to Become a Pro Bono Counselor?
We are seeking volunteer therapists from a variety of disciplines to provide critical services for participants who would otherwise be unable to access treatment due to the lack of resources, including health insurance or adequate income. Contact our team using the form below.
Free Support Groups in Tulsa & OKC
Support Groups Can Help You
Support groups in Tulsa and Oklahoma City are where you can come together with others going through the same issues as you. They are where you can share your stories and experiences with people who understand what you are going through better than anyone else because they have been there, too.
Together, you will help each other in ways no one else can.

Tulsa support groups are located in the Association's office located at 5330 East 31st Street in Tulsa. Park in the south lot of the east tower. Signs will lead you to the support group room.

Oklahoma City support groups are located at 400 North Walker Avenue, Suite 190.

Each of our support groups is led by a mental health professional, but the real power of our groups is getting the chance to interact with other people impacted by mental illness or similar situations. The group members have been there, and they can offer you advice that may open doors that you thought to be long shut and locked.
If you have any questions, please call us at 918-585-1213 or 405-943-3700. You may email us using the form below.
Who are Support Groups For?
You or a loved one may find our support groups in Tulsa or Oklahoma City a helpful tool to aid in your recovery.
One of the great misconceptions about support groups is that you must open up and reveal your entire life situation with everyone. When you attend your first meeting, there is no coercion for you to talk. You are welcome to be a spectator and get comfortable with the flow of the group, and learn from other people's stories.
One of the key things about attending a support group is to always remember everything that is said in a group, stays in the group. This lays the foundation for people to feel like they can open up, share their story and continue the healing process.
Our Variety of Support Groups
Tulsa Support Group Schedule
Tulsa support groups are at 5330 East 31st Street. Park in the south lot of the east tower. Signs will lead you to the support group room.

Depression — First and third Thursday at 6 p.m.

Bipolar — First and third Tuesday at 6:30 p.m.

Survivors of Suicide — First and third Thursday at 6 p.m.
For a family member or friend of the person who died by suicide.

Anxiety — Second and fourth Tuesday at 6:30 p.m.

Parents Supporting Parents — Second and fourth Wednesday at 6 p.m.
For caregivers of someone living with a mental illness.

Strength and Serenity
For people who lost someone to a violent act or crime.
For referral, contact Julie Summers: 918.382.2429 or Lucinda Morte: 918.382.2454.
OKC
Support Group Schedule
Oklahoma City support groups are located at 400 North Walker Avenue, Suite 190. For information, call 405.943.3700.

Depression — First and third Tuesday at 6:15 p.m.
Anxiety — Second and fourth Wednesday at 6:15 p.m.

PTSD — First and third Monday at 6:15 p.m.
Survivors of Suicide — Second and fourth Monday at 6:15 p.m.
This group is for a family member or friend of the person who died by suicide.

Parents Supporting Parents — Second and fourth Wednesday at 6:15 p.m.
This group is for caregivers of someone living with a mental illness.

Free Teen Mental Health Screening
The Screening is Simple
If you are concerned about your adolescent's mental health, our free TeenScreen service is a youth wellness screening program that identifies general health and mental health concerns in 6th-12th graders. Within our Tulsa and Oklahoma City offices, our TeenScreen staff offer by-appointment-only screenings.
Your adolescent will complete a computer-based survey of mental health concerns on a laptop. If a screener identifies a mental health concern, including suicidal thoughts or behavior, the parent and the screener will work through a plan to connect your teen with the necessary support and treatment. Our screener will continue to provide support to your family until your teen engages in treatment, if you choose to seek counseling.
What Does TeenScreen Do in Schools?
In Tulsa and Oklahoma City schools, our TeenScreen program offers a free and voluntary adolescent screening tool that assesses physical and emotional well-being. It is a proactive step designed to ensure our students' safety and get them help when they need it.
The young people who participate in TeenScreen are sixth graders through twelfth graders who have expressed interest in the screening and have parental permission. Typically, this screening process focuses on eighth, ninth or tenth-grade students. These young people are the most likely to begin to date and drive, and those in the midst of transitioning to high school and more adult responsibilities.
Teens whose parents give permission for the screening engage in the computer-based screening process, then review the results in a conversation with a licensed clinician. If the screening indicates a need for further evaluation (positive result), the clinician makes contact with parents and, typically, refers the teen to appropriate community resources for further evaluation. Our TeenScreen staff continues to follow-up with teens and parents to ensure they receive appropriate resources.
I'm Ready to Get My Teen Screened
If you're interested in getting your teen screened, fill out the form below to schedule your by-appointment-only screening today.